We're FIKA. We are specialists in finding the right furniture for Build to Rent properties.
We are a team that understand the Build to Rent sector. We specialise in finding the right furniture solutions for rental environments because we know that interiors play an important part in attracting people to come and live in your development and encouraging them to stay.
That's why we find furniture that fits —
with your brand — The last thing you want is for your development to look like every other Build to Rent scheme. We'll work with you to find what's right for your project and design a bespoke range around that. You won't be presented with standard 'furniture packs'  – we're always looking for new ideas and fresh designs so that we can find the pieces that help your project stand out.
with your budget — Whether you are building 50 or 500 homes to rent, you'll get a personalised approach every time. We'll advise you on the pieces that will give you the most value, over the longest period of time with strong resident appeal to enhance your lease-up.
with your lifecycle — You don't want to be changing the furniture with every new tenancy. Not even close. When someone looks around one of your apartments, even if it's already been lived in several times over, it should look fresh. That's why, as well as sourcing furniture that looks great, we also focus on the quality of materials – commercial grade fabrics and hard-wearing surfaces which offer high resistance to scratching and heat.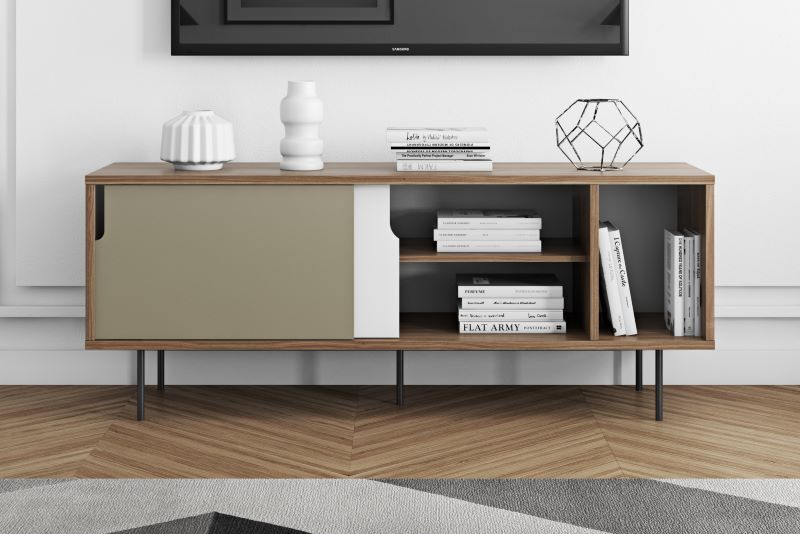 Finding furniture that fits in FIVE principles.
Let's get to know each other.
This is where 'Fika' literally comes from – it means taking the time for friends and colleagues. We will start with a discussion – either virtually or in person – to talk about your needs. We want to know all about the Build to Rent development you are looking to furnish including your plans for the scheme and who is your target demographic?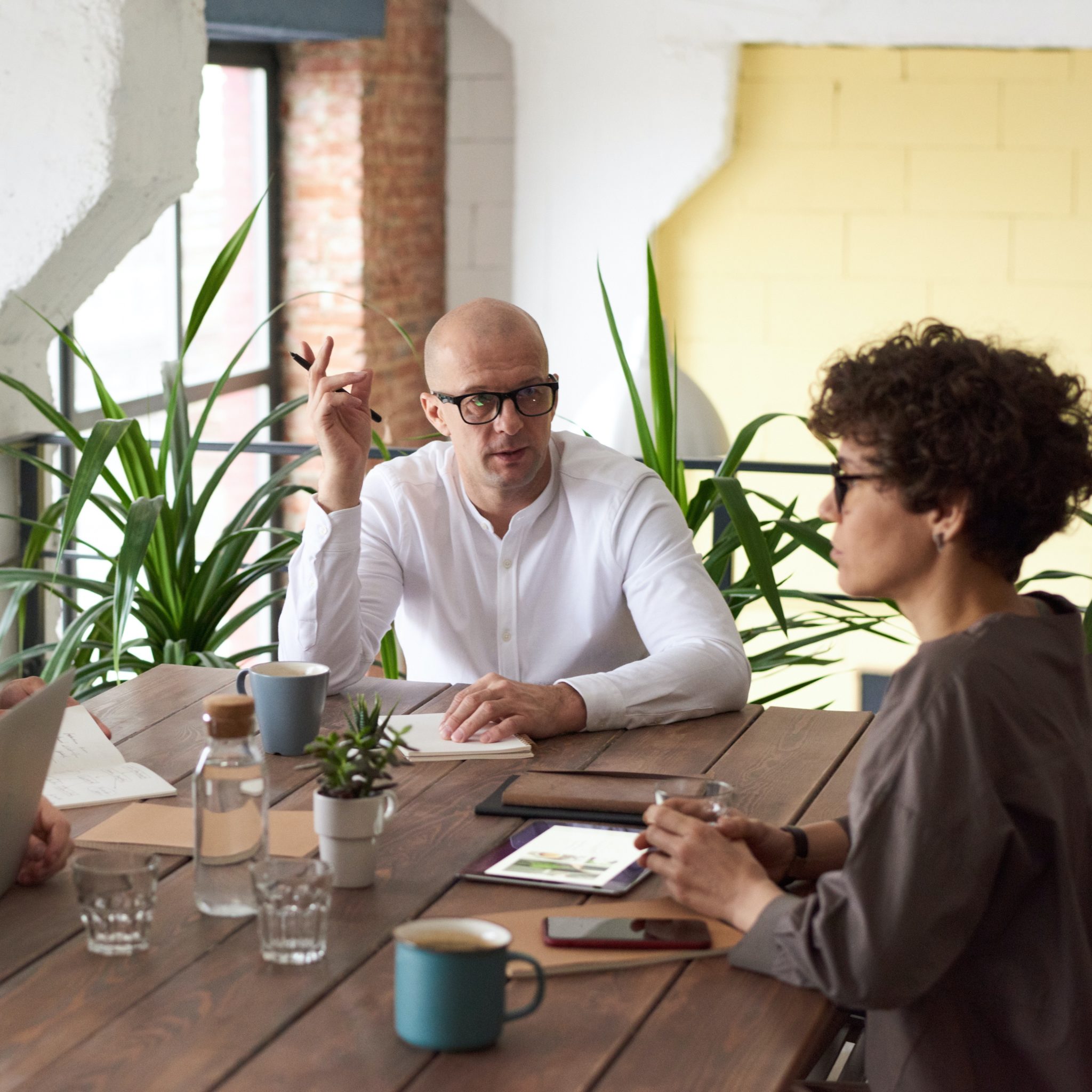 02 —
Set the right budget.
Our aim is to always achieve best value.
We've got loads of experience working to all kinds of budgets, for all kinds of Build to Rent projects. What we're really good at it getting the most out of your budget. On a like-for-like quality basis, we think you'll find us hard to beat.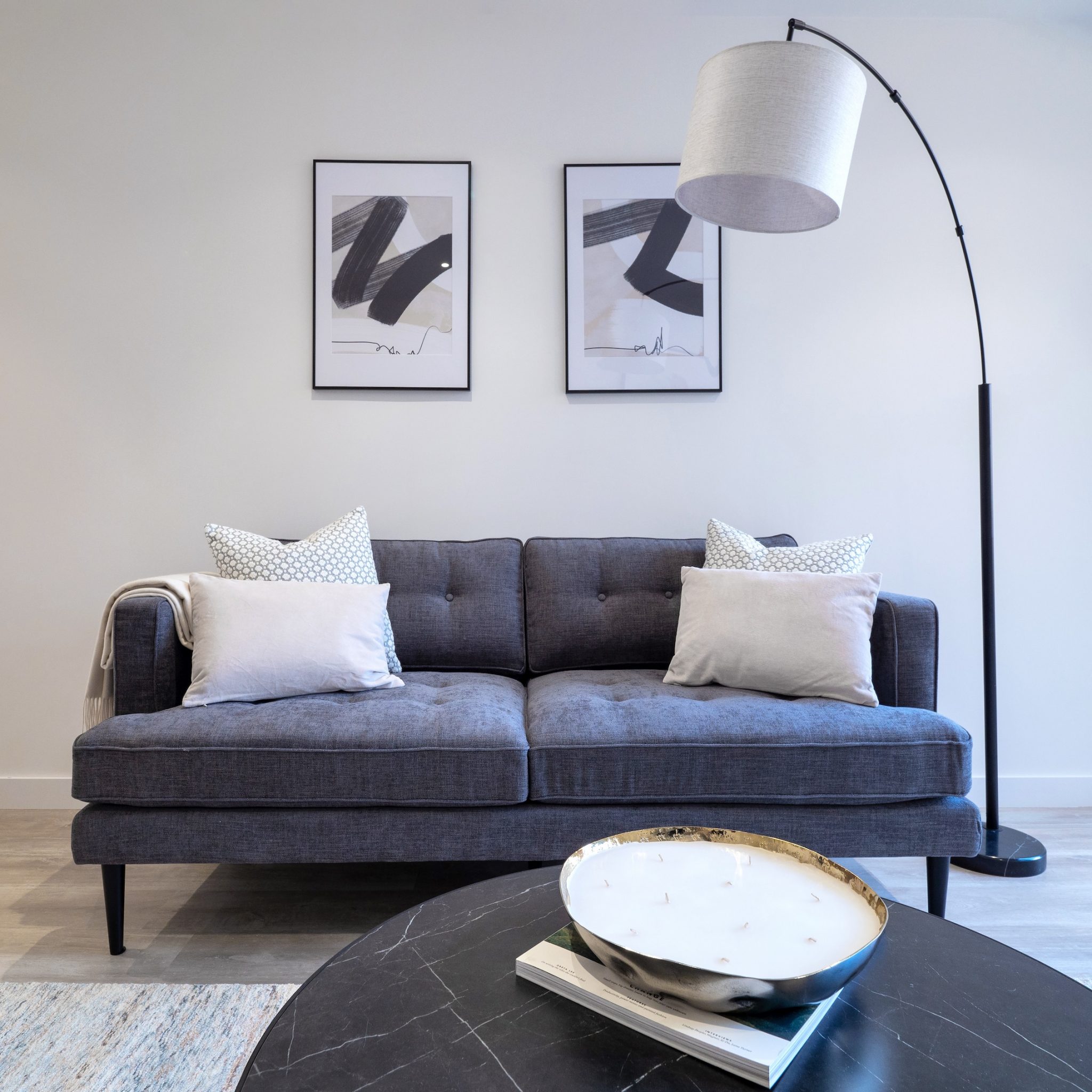 Choosing furniture built to last.
Every piece of furniture we put into a Build to Rent scheme is beautifully designed but we also focus on the quality of materials to ensure a strong lifecycle. The way the furniture looks is important for your residents but how long it lasts is equally important to minimise your future capital expenditure.
Use our Model Apartment to plan your scheme.
Fika has a permanent, purpose built, two-bedroom model apartment designed with a Build to Rent layout. This means that if your development is not yet built we can still plan the right furniture layouts and it provides an opportunity for you to see everything in situ.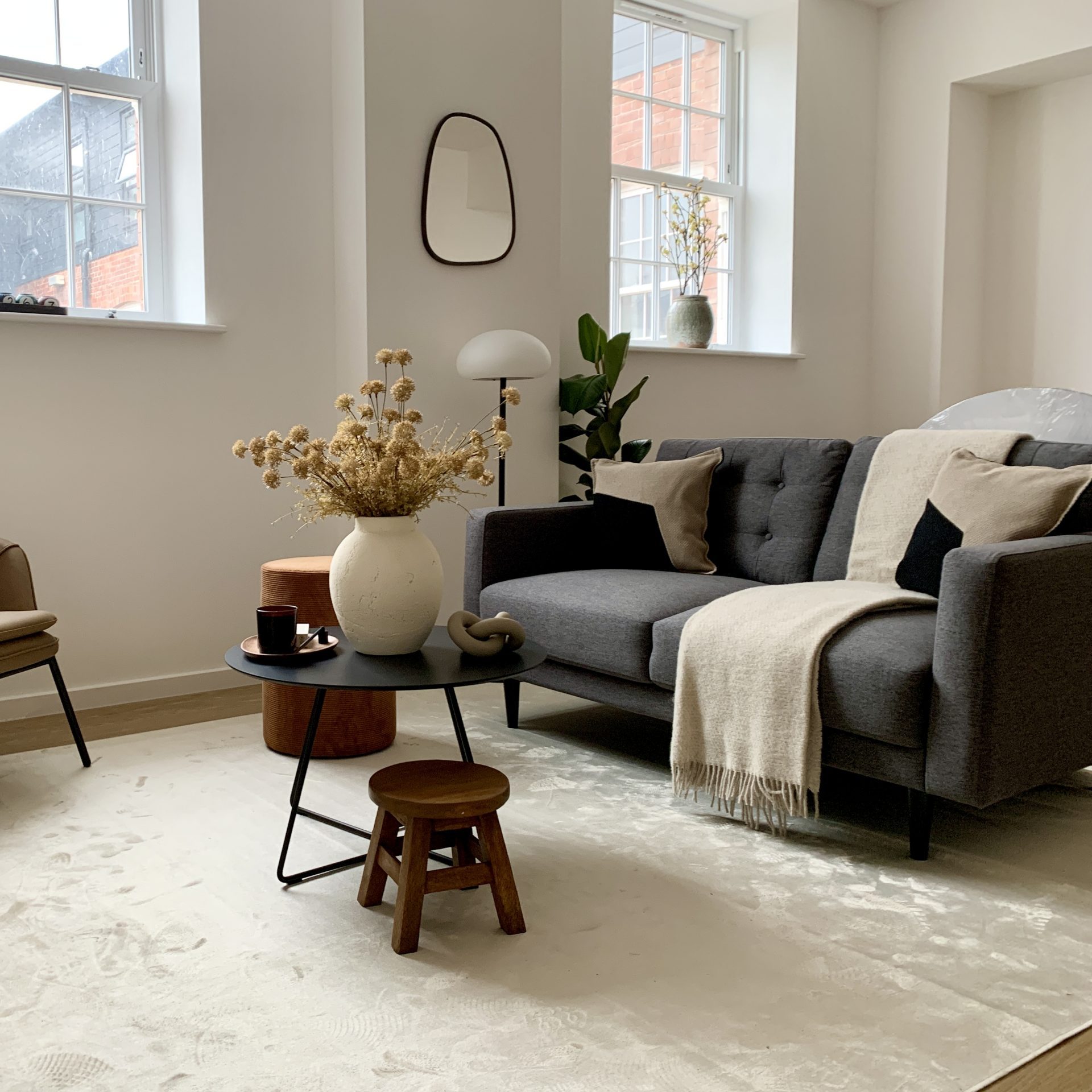 Professionally managed installation.
We have encountered every challenge during installations. Working around construction teams, difficult site access and dealing with delays. It's where our experience really comes to bear. We will manage every last detail until the last piece of furniture has been installed.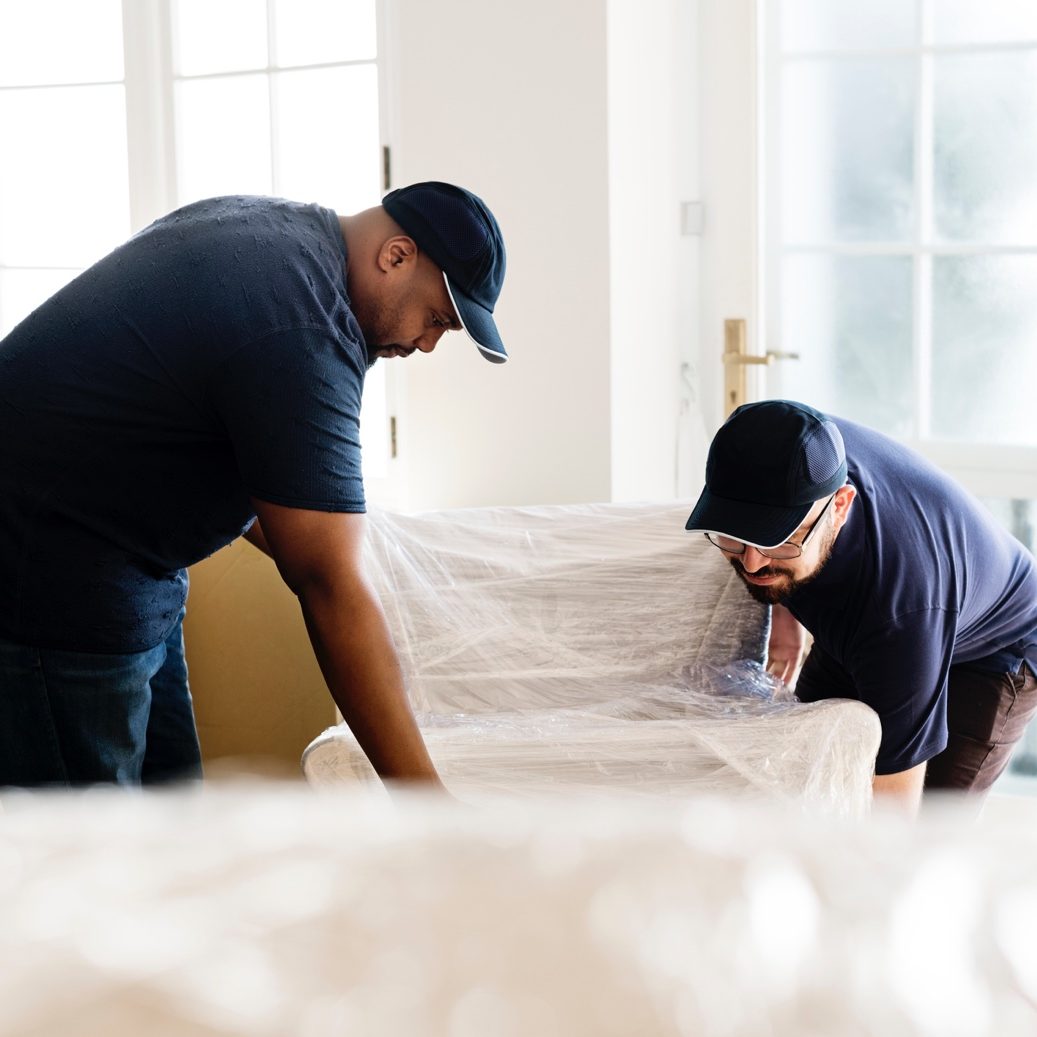 Working together. A collaboration from start to finish.
You & Us — we want you to trust us. The best outcomes are always achieved when we work in collaboration with our clients.
with your project — in an increasingly competitive landscape for Build to Rent, we want to help you stand out and we are confident we can do just that.
The last thing we want is for your development to look like every other Build to Rent scheme. We are not in the business of selling standard furniture packages and neither do we expect you to pay more working with Fika. We will work closely with you every step of the way looking at different options, advising on budget, design and lifecycle until you are entirely happy with our proposal. We don't intend to be the biggest in this business rather our goal is to foster long-term partnerships with our clients adding real value a long the way.
"Two Fifty One is an iconic London residential tower with 335 apartments. Fika delivered a superb furnishing solution with an installation team second-to-none."
"Fika's process from design to installation was flawless. This is a Build to Rent furniture partner you can trust."
"We considered a number of suppliers but ultimately selected Fika as our furniture partner for a combination of design, quality and value. We appreciate the personal service and the individual approach to our specific requirements."
"Fika presented a furniture solution that helped to enhance the Build to Rent rental offer at Clayworks. From start to finish this has been a good experience and we will certainly be turning to Fika again."
Fika takes environmental impact seriously.
Working alongside our supply chain partners, we are committed to sustainability and constantly looking at ways to improve our carbon footprint.
Wherever possible, Fika supplies furniture that is made from responsibly sourced FSC certified hardwood timber meaning the wood is renewable and comes from forests which are managed responsibly.
Fabric —
We are always researching new manufacturing processes and we have recently introduced the option to be at the forefront of the recycle revolution with a choice of upholstery fabrics manufactured by converting plastic bottles into sustainable fibres known as rPET.
100% free of hazardous chemicals and produced with minimal environmental impact, this unique and eco-friendly material has a high abrasion resistance with a Martindale score of up to 100,000.
In addition, the higher durability of rPET fabrics makes them longer lasting and therefore ideal for Build-to-Rent environments.